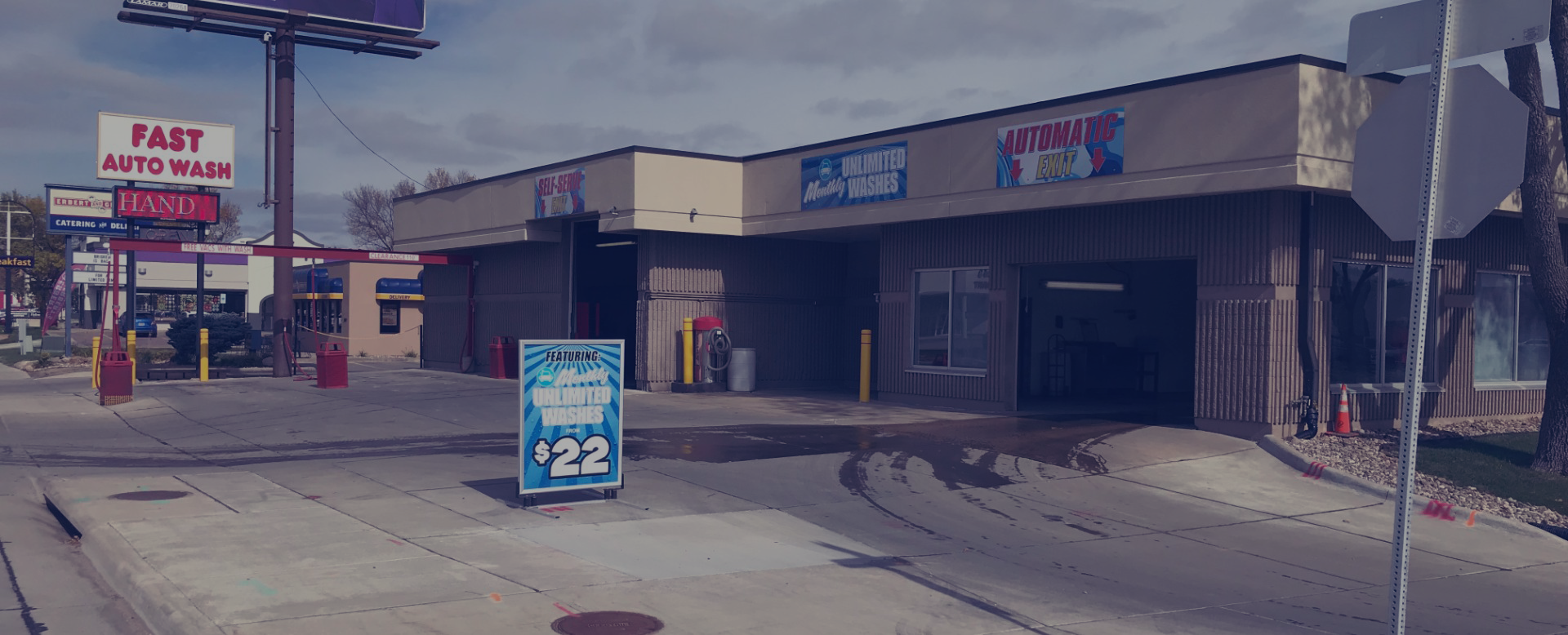 Unlimited Car Washes
Starting at $23.43 per Month
Get Started
Exclusive
Services
Amazing washes at an affordable price. Only available at Fast Auto Wash!
Unlimited Car Washes
Get unlimited car washes starting at $23.43 with EverWash. Download the EverWash App from the App Store or Google Play to get started.
Quality Services
Our facility features a conveyered automatic wash that provides multiples types of washes—everything from a basic wash to the full works.
Vacuums & Self-Service Bays
We also offer free vacuums with any wash, and 5 self service bays with foamy brushes for those who prefer to wash their own car.
Unlimited car washes. One low monthly price.
Fast Auto Wash
3608 W. 43rd St
Sioux Falls, SD. 57106
Hours
Mon - Sat: 8AM - 6PM
Sun: 10AM - 5PM